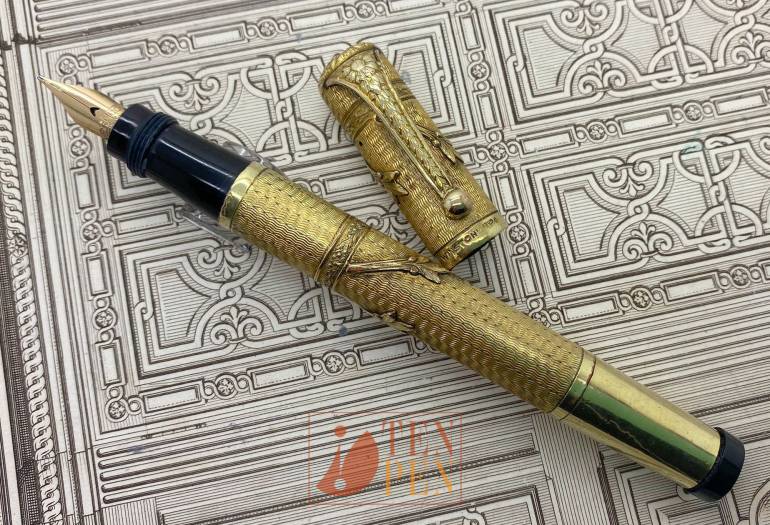 This is a very unusual Ariston safety pen with a rich overlay.
Cap and barrel are decorated with high relief branches on a guilloché background. Cap top and clip have a very rich and high quality floral decoration.
The pen has only a tiny damage on the upper part of the barrel overlay ( covered by the cap) and is fitted with a replacement 14 ct Penco nib, which is smooth and pleasant to write with.
For more information on the Ariston brand, please visit the "Brand" section