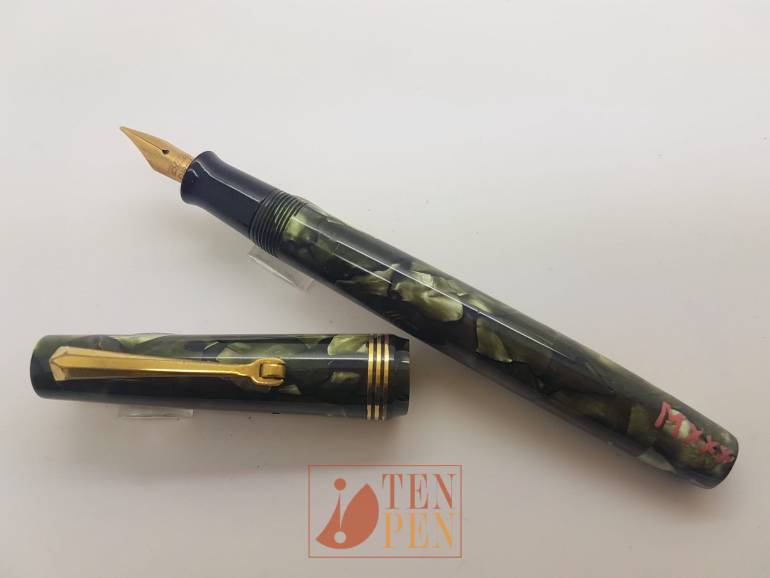 1930's Aquila Extra in green marbled celluoid. 
Aquila pens were produced on commission for Mr. Aquila who was Aurora's sales agent for thesouth of Italy in the 1930s and 1940s.
This pen looks however more like an Omas pen than an Aurora...It is a high quality pen with nice trim, made in beautiful celluloid. It may have been produced either by Ancora or by some minor pen manufacturer in the Turin area.
The nib is 14 ct gold, smooth, nicely flexible and with a generous B tip.
It is in a button filler in perfect working order and ready to write.