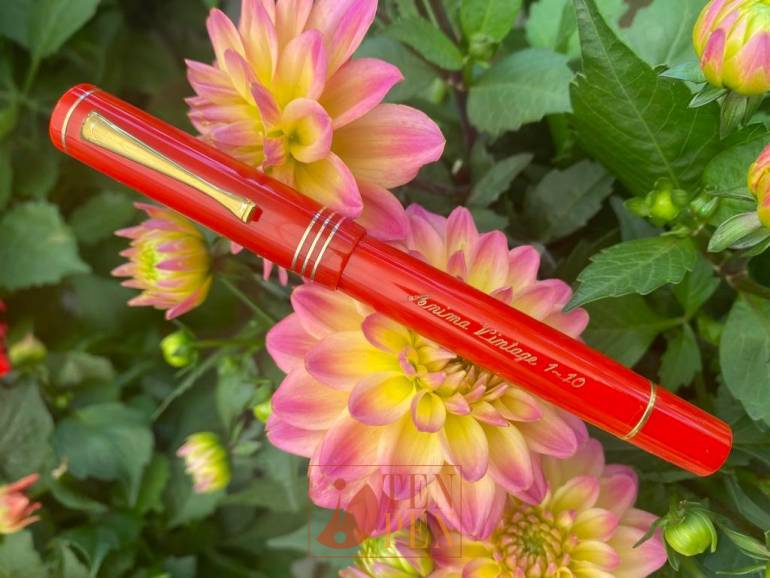 Anima Vintage is productive project deriving from the collaboration between Tenpen by Letizia Iacopini and Sec Calligraphy by Stefano Costantini.
The idea supporting the project is to manufacture  hand made quality fountain pens drawing inspiration from the past.
The design and details of Anima Vintage fountain pens are developed with tradition as a reference.
In most cases, nibs are recycled from vintage models as the main interest is having pens which are not only beautiful and pleasant to use, but also write well and can offer some level of flexibility.
The  series comprises pens which are simple, elegant, light in the hand and perfectly balanced, equipped with vintage gold nibs.
Cap bands are fitted by hand, feeders are in ebonite.
All the productive process is completed exclusively by hand making each piece unique.
The filling mechanism is a push knob ( same technical principle of Montbalcns from the 1930's) with an ingenious ink window which recalls piston fillers from the past.
The Anima Vintage series comprises three models:
Anima Vintage Line
Anima Vintage Ogiva
Anima vintage Deco
I chose the Anima Vintage Line in cherry red acrylic for Tenpen's first limited edition. The color and the design of this model looks appropriate to celebrate my website.
There are only 10 pens available and they are all fitted with 14 ct gold Rover nibs.
There are various nib grades available, mostly F and EF but also a couple of stub/Italic, all flexible.