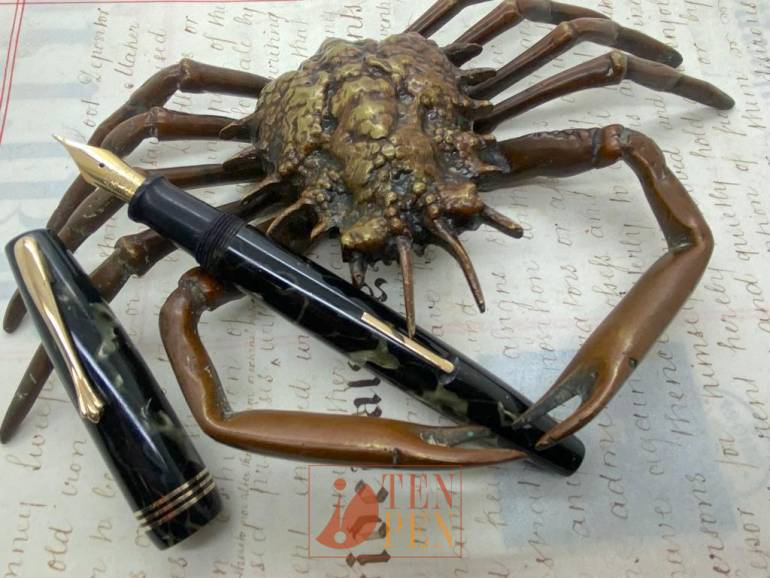 In the 1940's Ancora intoduced a line of lever fillers with  semi-torpedo design with a very peculiar clip,  whose lower end is reminiscent of a lion's paw.This series of pens was marketed in three sizes: lady, medium ( which is actually a standard size, being 13,5 cm) and oversize (14,5 cm).
The oversize model is a very generous pen with a very robust structure and a large girth.
For this line of pens many beautiful colors of celluloid were used, including marbled blue, marbled brown, marbled gray,  lined/arco gray,  and a beautiful arco style black and bronze celluloid which Ancora had already used in the past for other models.
This pen is an oversize in marbled gray celluloid and it is in excellent condition.
The nib is beautiful and is a very good writer.
Nib grade is M.