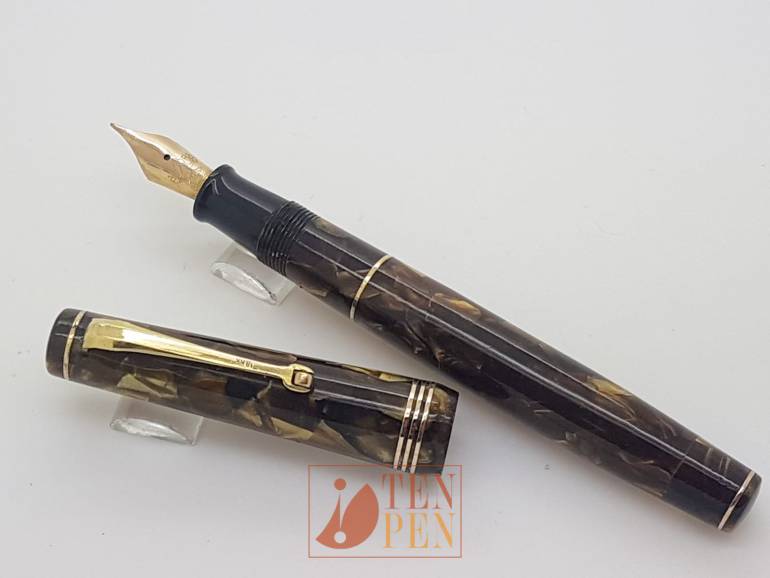 Over the 1930's and 1940's Ancora manufactured some of the most beautiful Italian pens ever.
The Duplex model was one of the most precious and elaborate Ancora products; it was produced in three sizes and a wide variety of fascinating colors.
This pen is a medium size in brown marbled celluloid. 
It is in excellent condition with very limited signs of use. 
The nib is one size larger than it should be. It writes very smoothly.
The pen has an advertizing on the barrel.