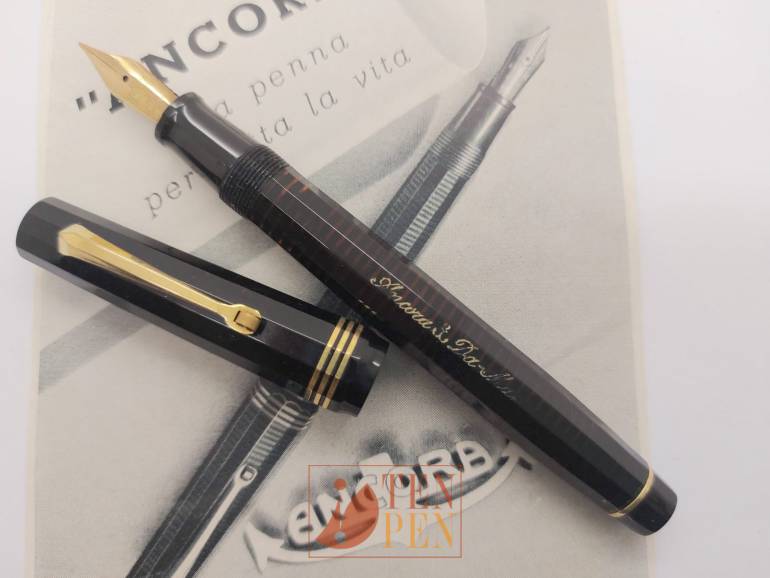 Ancora was one of the major Italian pen makers in the 1930s and 1940's.
Their pens were manufactured with high quality celluloid and had very refined trims. Ancora pens of the 1930's and 1940s rival in beauty, quality and technical features with Omas pens.
The DAMA was Ancora's leading model in the early 1940s. The mode has a reverse syringe filling mechanism; the barrel was  manufactured in transparent celluloid to enhance the visibility of ink. It is very common to find Dama pens with a revised filling mechanism; they were generally transformed into button fillers as many repairmen did not have the necessary skill or patience to restore the complex Ancora reverse syringe.
This Ancora Dama is fitted with its original filling mechanism and it is in excellent condition. Facets are very sharp and the imprint on the barrel is deep and crips. 
The pen is fitted with a 14 ct original Ancora nib which is a fantastic writer with an F, very springy and flexible tip.