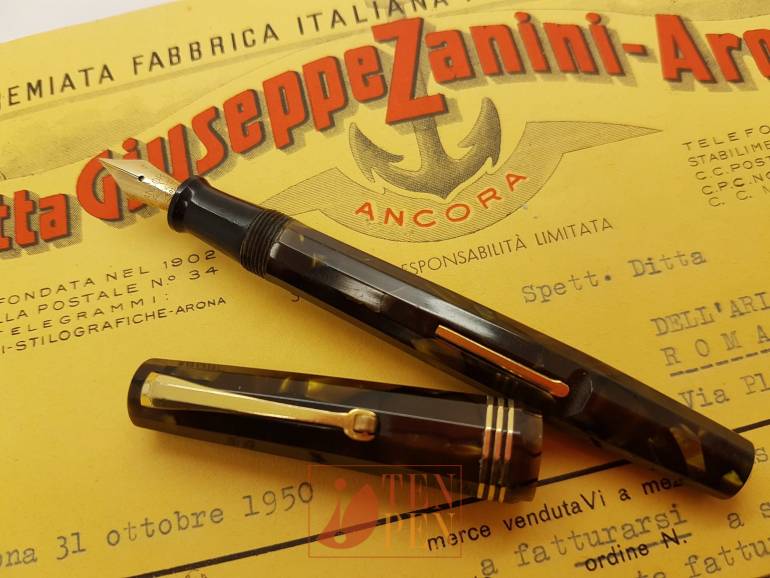 The  Dama was one of the most successful and fascinating models by Ancora in the 1930's. 
Pens were produced in three sizes: senior size, medium and lady size in beautiful celluloids in a variety of rich and intense colors.
This Dama is a medium size in brown marbled celluloid and it is in excellent condition.
The imprint on the barrel is very deep and clean. Metal parts show no brassing apart from a small area on the top of the clip.