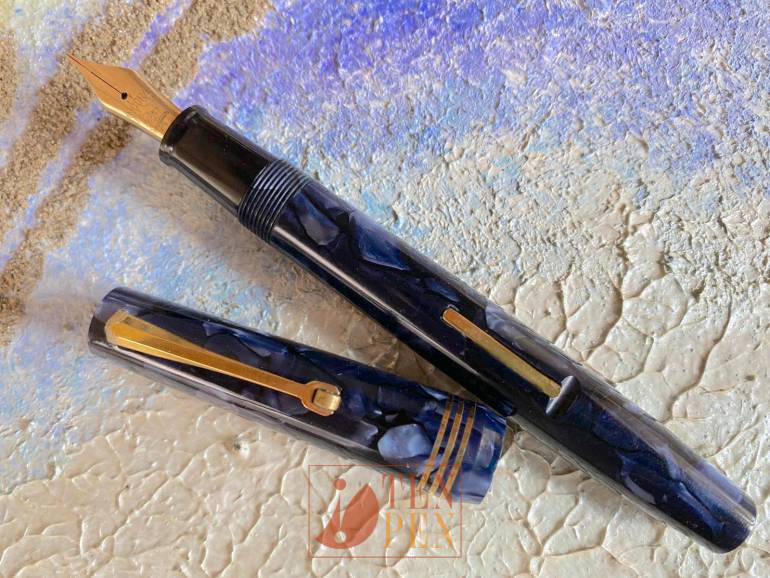 Ancora pens of the 1930's are among the most beautiful writing instruments ever produced in Italy.
Beyond their style and high quality colorful celluloid, Ancora pens of these years also sports very beautiful nibs, which are generally very resilient and pleasant to use.
This Ancora 24 lever filler is manufactured in blue marbled celluloid and it is in superb condition. The celluloid does not show any sign of use nor discoloration.
The pen is fitted with a beautiful Ancora nib, which is fine and flexible.