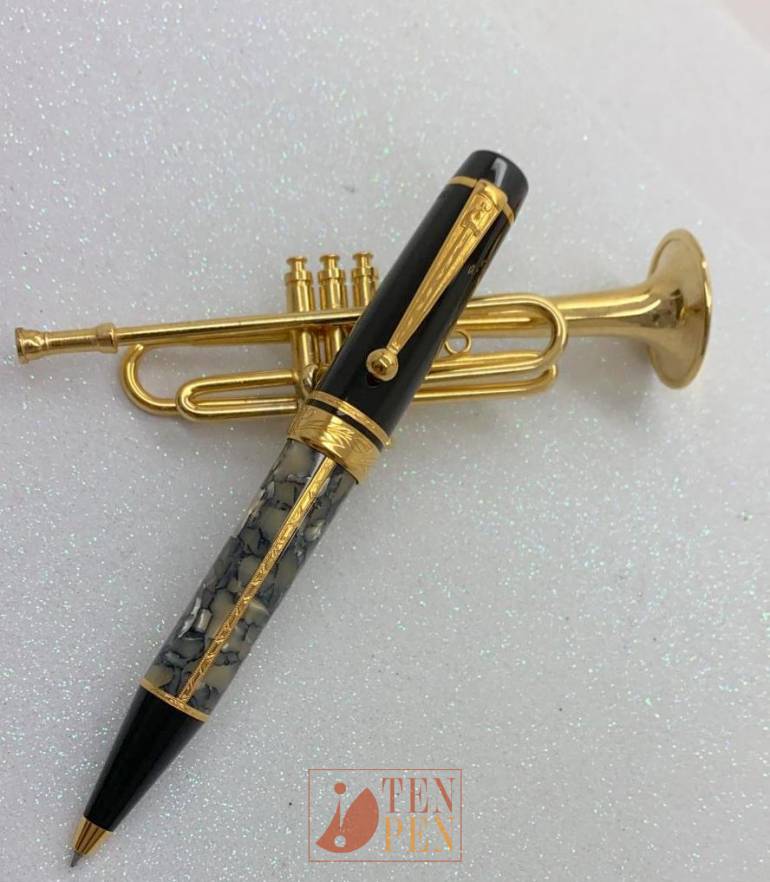 Montblanc introduced the A.Dumas limited edition in 1996.
Because of a mistake, the first pens which were issued had A. Dumas son's signature on the cap. A. Dumas' son was a well known writer and playwriter, too, which was certainly the cause of the mistake.
It is not known how many pieces were marketed with the wrong signature before Montblanc corrected the mistake.
This A. Dumas ball pen has the wrong signature. It is pre-owned but in excellent condition.
Unfortunately, there is no box.