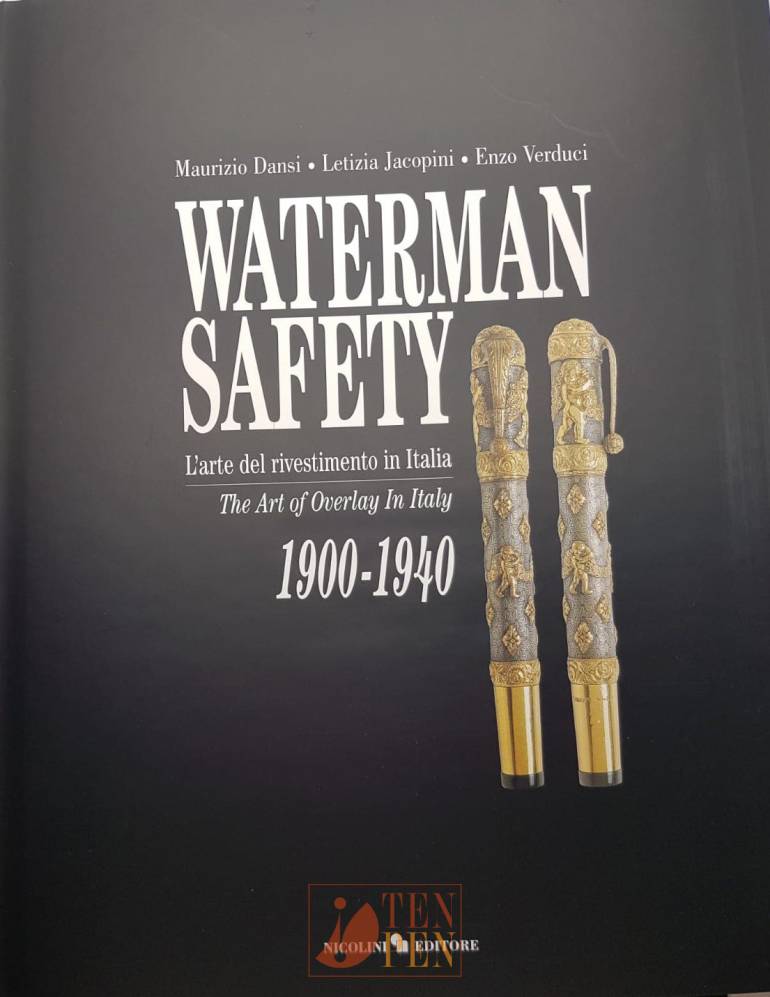 I wrote this book in 1998 in collaboration with M. Dansi and E. Verduci.
The book is 80 pages long and it is bilingual.
It analyzes the development and success of Waterman safety pens with precious and semi precious overlays on the Italian scenario from the early 1900s to the 1940's.
Although the book is not complete ( it was developed on the basis of a sigle collection with only a few external additions), it still represents one of the best references on this topic.