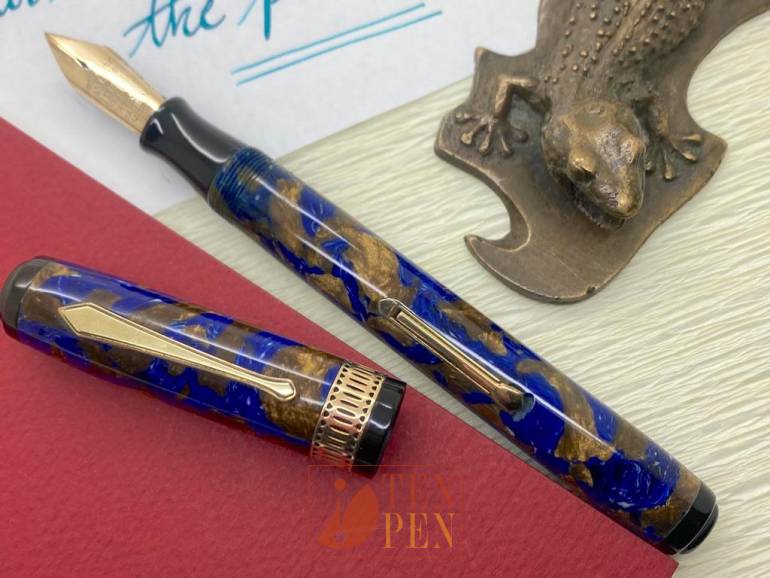 Waterman introduced the line of Patrician pens in 1929, a very difficult time. The model was quite rich and refined, and drew inspiration from classical designs. 
The name Patrician itself made reference to the wealthy  class in ancient Rome and many ads promoting the pens showed images of greek architecture and posh Roman women.
The model had a pierced cap band, a nice metal shield on the bottom, and a very generous size.
The range of colors included jet black, onyx, moss agate, nacre and turquoise, all extremely beautiful. The richness of the model seemed to express a reaction to the hard times of the economy during the Depression years.
The model was not so successful at the time but it became a definitive holy grail for many collectors in the decades to come.
Patrician pens are pretty rare and it can be very difficult to find them in pristine condition; they are great writers and many of them have been heavily used. Colors like onyx, nacre and Jade green are very easily affected by discoloration and finding them in pristine condition is a privilege.
This Waterman Patrician in turquoise celluloid is in superb condition. The coloris as perfect as it can be and the pen does not show any sign of aging.
The nib is smooth and flexible wth an EF tip.