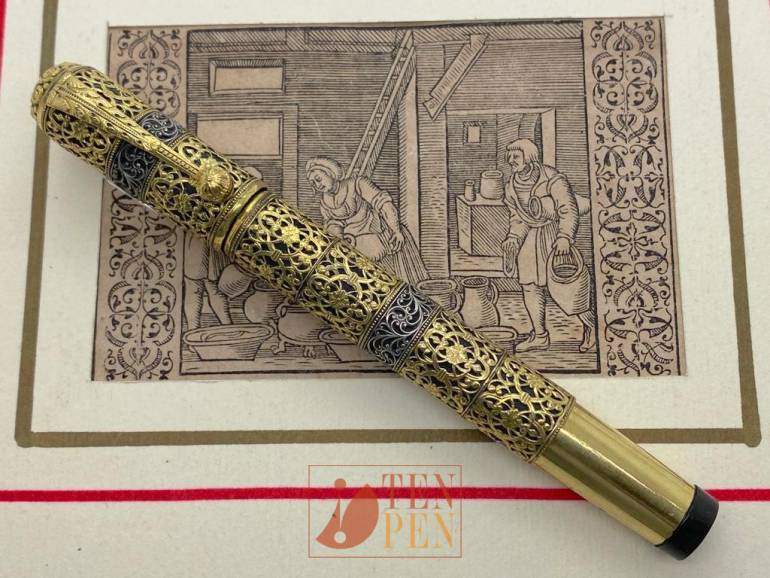 This Waterman 42  with gold filled filigree overlay form the 1920 offers a very fascinating example of how standard safety pens could be transformed and enriched with the addition of an overlay.
The elaborate floral clip and the high-relief cap top add to the rich two-tone overlay an extra touch of  decoration which makes the overall look of the pen very rich.
The overlay is in perfect condition, with no brassing nor dings.
The turning knob shows a dedication with the date when the pen was given as a present. The dedication says: "your grandparents".
For more information about overlays on Waterman pens, please visit the blog
https://www.tenpen.it/article/waterman-safetythe-art-overlay-additions-part-1