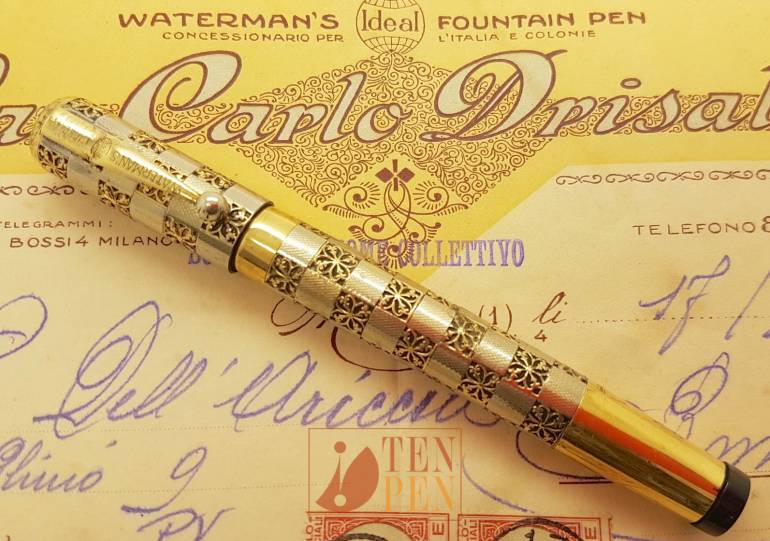 The pattern of decoration of this pen is composed of alternating filigree flowers and silver-colored guillochè squares which create a two-tone geometric pattern. 
This kind of decoration is often found on Waterman safeties in reverse, with alternating  silver-colored filigree flowers and yellow tone guillochè squares. A few examples of the same pattern are known on Waterman 52s,too.
The  silver-colored background of guilloché squares is rather unusual and  much less common.
The pen has a nice cap top with a rose bud, typical of Cavaliere's creations.
The pen is in excellent condition with only a minimal brassed area on the clip. There are no dings nor damages.