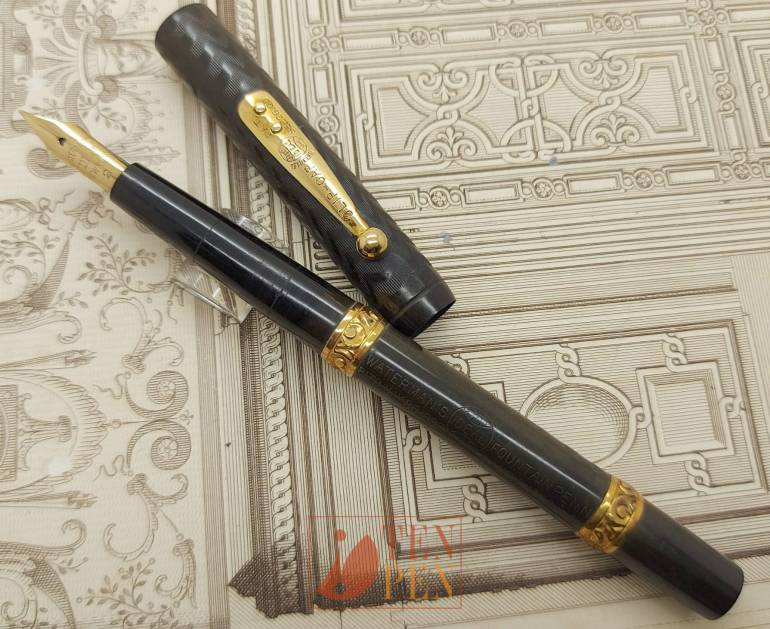 Waterman nr 12 models are  slender and light eyedropper pens in ebonite which can be fantastic writers.
This Waterman nr. 12 is fitted with a Waterman nr. 2 gold nib which is fine, flexible and very smooth.
The ebonite is in excellent condition with only very minimal signs of use and oxidization.
It has a very fresh imprint on the barrel and one on the back of the cap.
The repoussé bands on the barrel and the gold filled clip give the pen a very elegant and refined look.