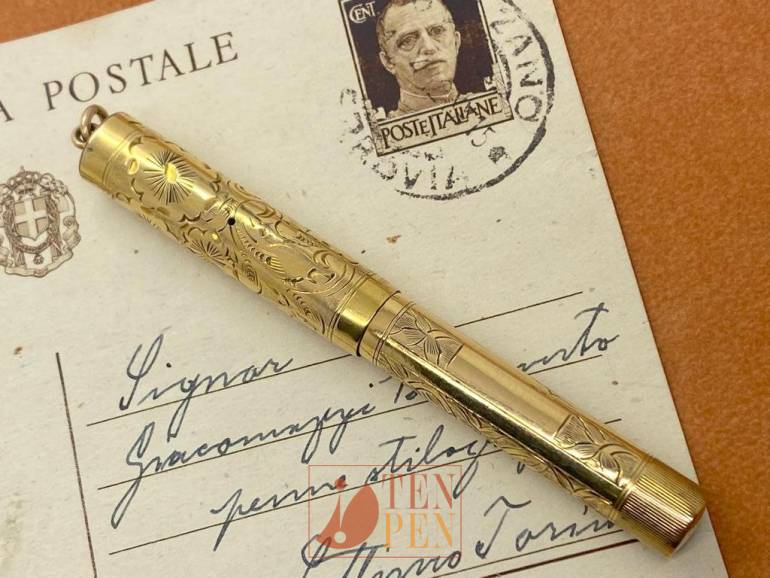 In the 1920's Waterman paid great attention to the feminine market and offered a wide variety of models which were smaller and more slender than standard, to be suitable for women's hands. The suffix 1/2 was used to identify a thinner girth while the suffix V identified a shorter length. So, all the  models which had  suffixes1/2 V following the indication of size and overlay, are shorter and more slender than standard models.
This Watermn 0552 1/2 V is a very nice example of Waterman's feminine pens. 
The pen is in superb contiditon with no dings nor damages. The overlay is perfect and the nib is a very pleasant writer.