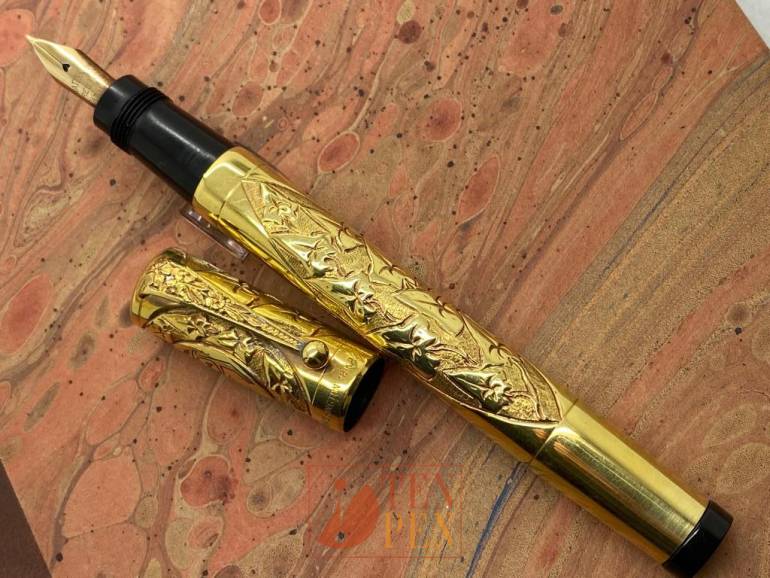 It is not known who the Washington brand is to be connected to. 
The overlay of this Washington safety pen is actually very similar to overlays found on Waterman safety pens of the 1920's and it was probably manufactured in the same workshop. The style and the finish of the overlay suggest  a connection with the Milan-based Cavaliere workshop.
The pen is fitted with a Waterman nr. 2 nib ( the size is exactly the same as a Waterman 42).
The overaly does not shows damages nor dents. There are two initials in the cartouche.
The pattern of decoration with ivy leaves is very rich and it is enhanced by the floral decoration of the clip.