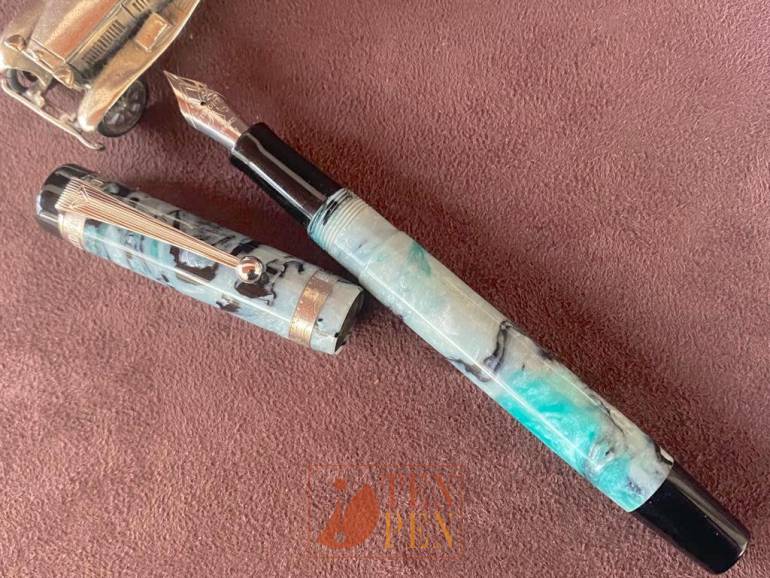 Visconti issued the Pontevecchio limited edition  in 1995 to celebrate the 650th anniversary of the Pontevecchio bridge in Florence, one of the most famous bridges of the world.
The limited edition was composed of three pens in different colors of celluloid.
The colors Visconti chose for the three pens  symbolize the different stones which were used to build the bridge: Adriatic stone ( light gray/azurite with black streaks), Granite (a mixture of burgundy and gray tones), Pompei (deep cobalt blue and orange).
The three pens are are converter fillers and are fitted with a 18 ct gold nib.
The outline of the Pontevecchio bridge is engraved on the cap band while the serial number is placed on the large band on top of the cap.
This Pontevecchio limited edition in Adriatic stone celluloid is unused and it is fitted with an F nib.