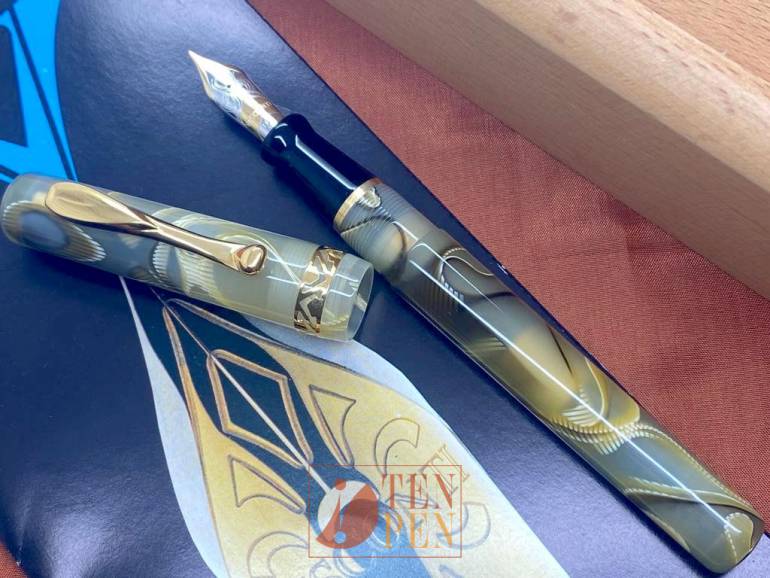 In the early 1990s Visconti introduced the Voyager line whose main feature was the stylish spring clip whose design was meant to recall a wave.
The Voyager wasa very successful model and it was manufactured both in celluloid and acrylic, fitted with 18 ct gold nibs.
This beautiful pattern of acrylic is called Honey.
The pen is a converter filler. It is pre-owned but in excellent condition. Nib grade is M.