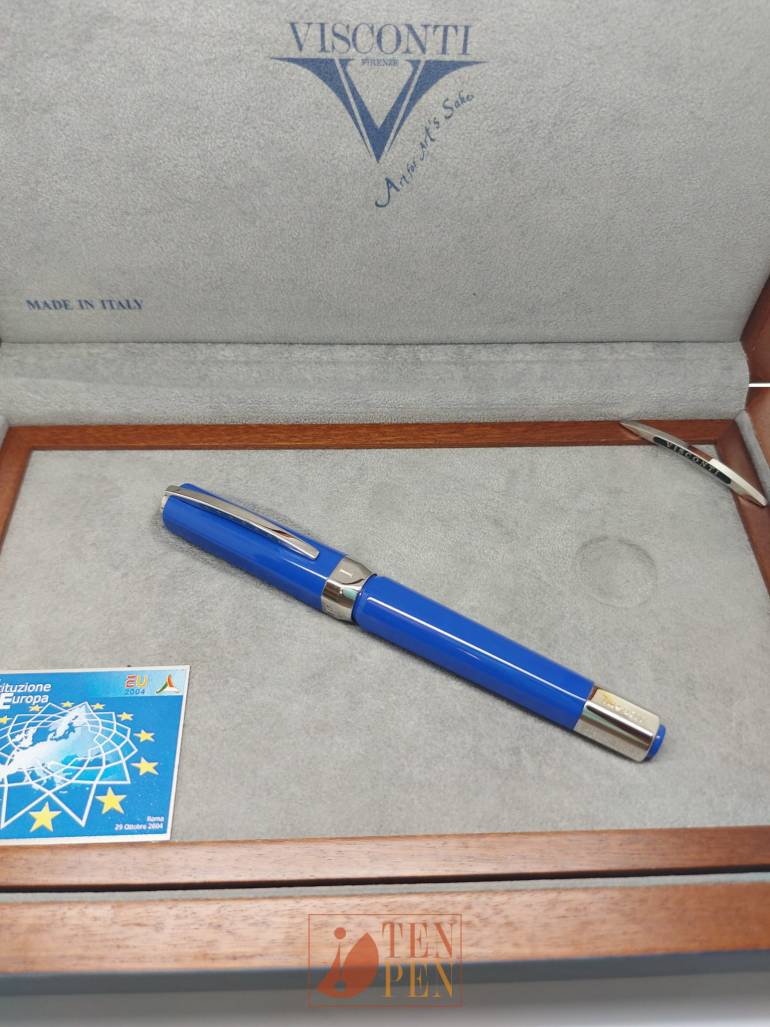 On October 10th 2004 the European Constitution was signed in Rome.
Visconti produced a celebration pen in blue resin to commemorate the event.
The pen has a clip decorated with silver stars on a blue background; stars are present on the section of the pen, too.
Filling mechanism is a special vacuum fill converter, typical of many Visconti limited editions..
The barrel has a longitudinal, transparent window which shows the names of all the participating countries. On the bottom of the barrel there is a small screw, which works like a selector and allows to choose the name of the country  in the small window.
Nib is 18 ct two tone gold, grade F.
The serial number is engraved on the bottom of the barrel: 0114/1200
The pen is housed in a large wooden box with a light blue lid, it is unused  but the informative booklet is missing from the packaging.