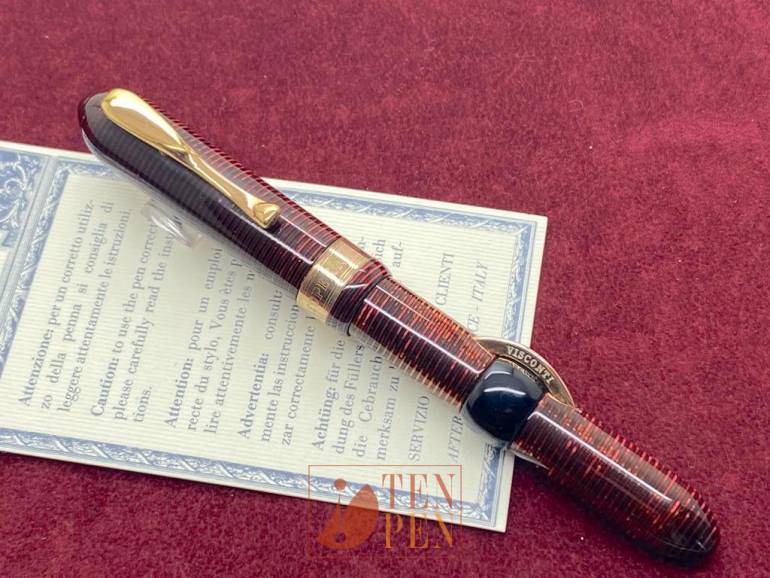 In the 1990s Visconti was among the most innovative and creative Italian pen makers.
Their creations have become timeless collectibles. The company's policy was to draw inspiration from the past to create modern and technologically advanced writing instruments.
There are many examples of this philosophy in Visconti's range of products of these years. The Copernicus is one of them.
This model was manufactured in three colors only, using the same laminated celluloid  we can find on Wall  Street and Manhattan models.
The filling mechanism is a modern interpretation of Conklin's famous crescent filler and it undoubtedly gives the pen a very interesting and unusual look.
This pen has never been inked, it comes in a standard Visconti box.