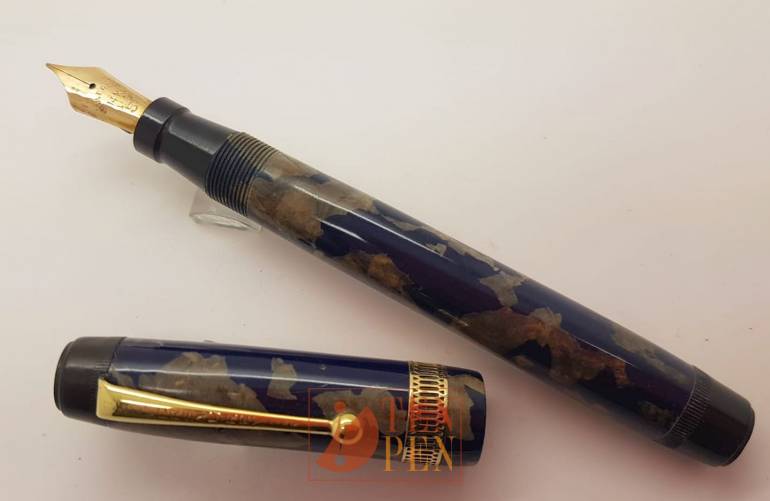 Interesting Universal Rex button filler in blue and gray/bronze celluloid and filigree band.
This pen is part of the production coming from the Milan-based Cavaliere company (the same company which produced overlays for Waterman and Kaweco pens along with their own brands such as Angloamer and  Universal) as shown by the small horseshoe imprinted on the barrel.
The pen sports a very peculiar filigree bands which is manifestly reminiscent of the Patrician band. 
It is fitted with its original 14 ct gold Universal nib.
Time of production: late 1930's