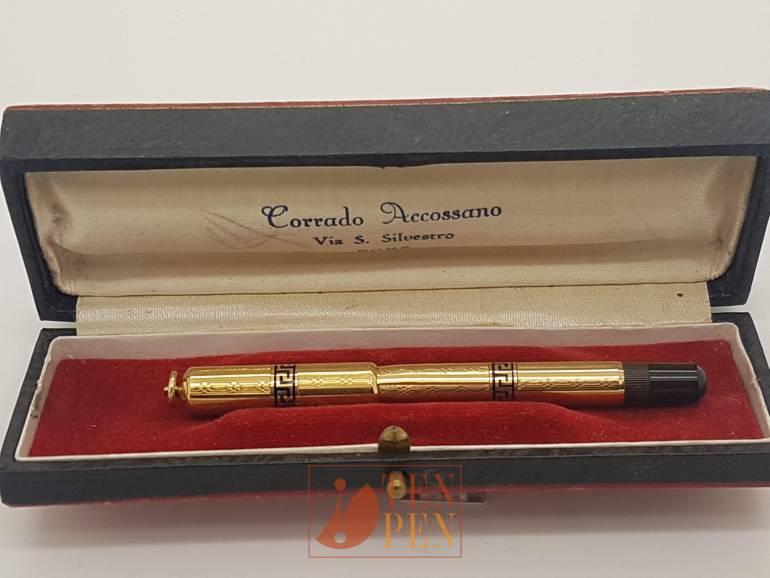 Very cute little  safety pen with Italian 18 Kr rolled gold overlay enriched with enamel decoration on cap and barrel.
The pen is in perfect working order and comes with a small presentation box.
Style and design suggest a German origin but the overlay looks definitely made in Italy.
The nib is a tiny 14 ct "warrated" nib.
No dings, no brassing, no damages.