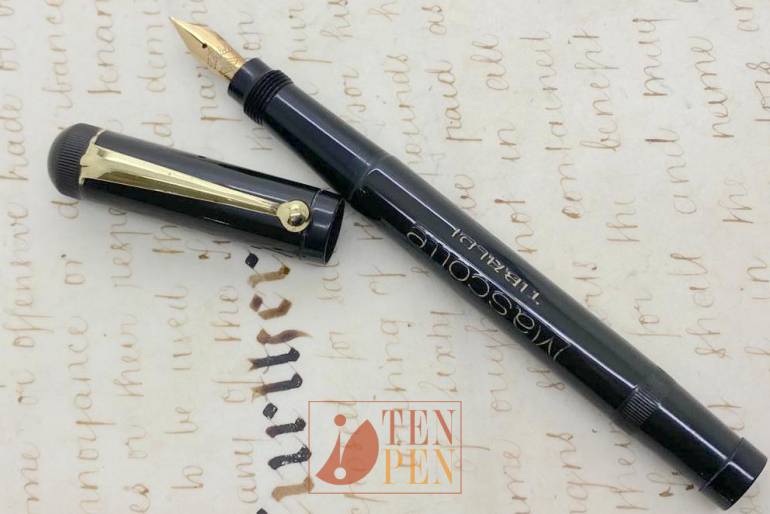 In the early 1920's Tibaldi offered a wide range of ebonite pens, including safeties in sizes from  zero to eight, both in long and short versions, the Perfecta ( a very rare pen which has a spring mechanism to push the nib  back into the barrel when the pen is closed)  Mascotte safety pens, button fillers and a Penna Dante.
Mascotte pens had been designed fr the students' market. They were manufactured in a size only ( long and short) and were fitted either with "warranted" or Tibaldi 14 ct gold nibs.
These models must have met with very limited success as they are extremely rare today. They exist both in plain black ebonite and with wavy guiloché decoration.
This Mascotte safety pen has a nice Tibaldi 14 ct gold nib, which is  smooth and very pleasant to use.