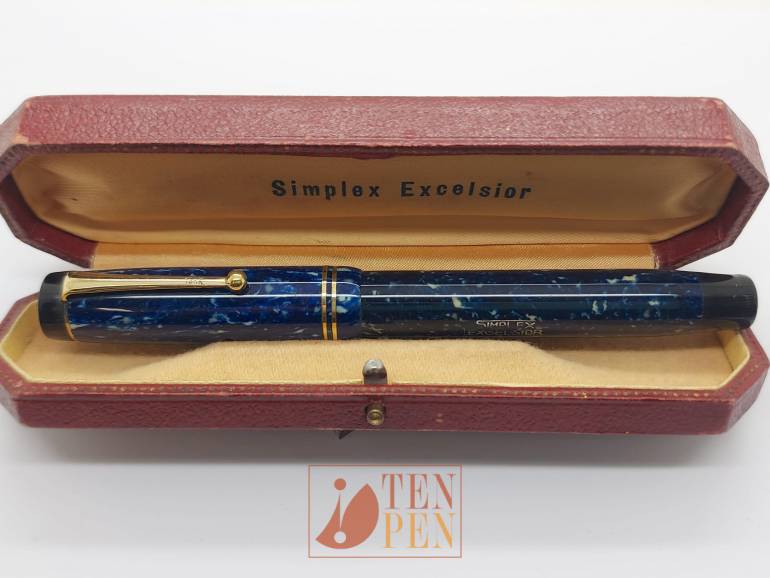 This Simplex Excelsior button filler is somewhat simpler than other Simplex models of the 1930's and early 40's.
Instead of the rich greek key cap band it has two thin bands. It is very generous in size and it is fitted with a replacement Wellcome nib.
There is a slight difference in shade between the cap ad the barrel but as a whole the blue lapis color is very beautiful.
For more information abut the Simplex brand, you can check the article in the blog.
https://www.tenpen.it/article/simplex-simplex-excelsior-multifaceted-brand