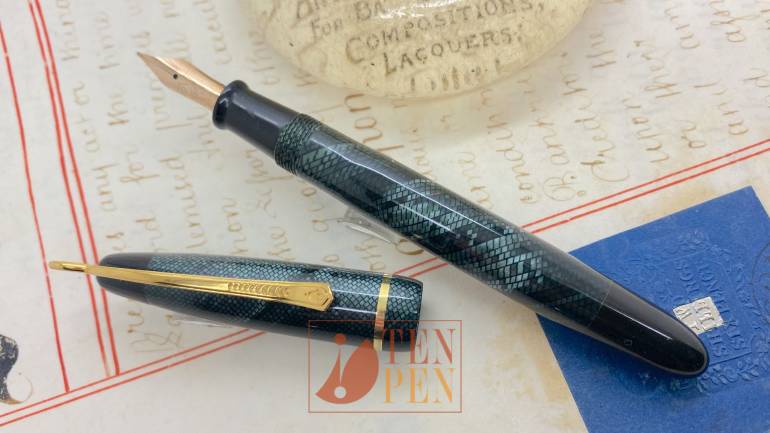 PEN RESCUE is a productive project I developed in collaboration with Stefano Costantini's SEC Calligraphy.
The idea at the basis of the project is to rescue beautiful vintage celluloids or damaged pens and rejuvenate them, in order to elaborate brand new creative fountain pens with a vintage soul.
The project started with Blue Lizard and Blue Pineneedle celluloid pens, which where created using vintage pens from the 1940s which were re-designed and enriched with a fanciful clip. The design of the clip itself is drawn from a vintage model. 
New Pen Rescue designs will be added In the course of time, according to what we find to rescue and restore.
The pens are button fillers and have ebonite feeders.
Only a few pieces are available for the Blue Lizard and the Blue Pineneedle.
Each pen is individually numbered at the moment of production.
The entire productive process is 100% hand made in Italy.
This Pen Rescue Blue Lizard is fitted with a very pleasant Rover 14 ct gold nib, which is fine and flexible.