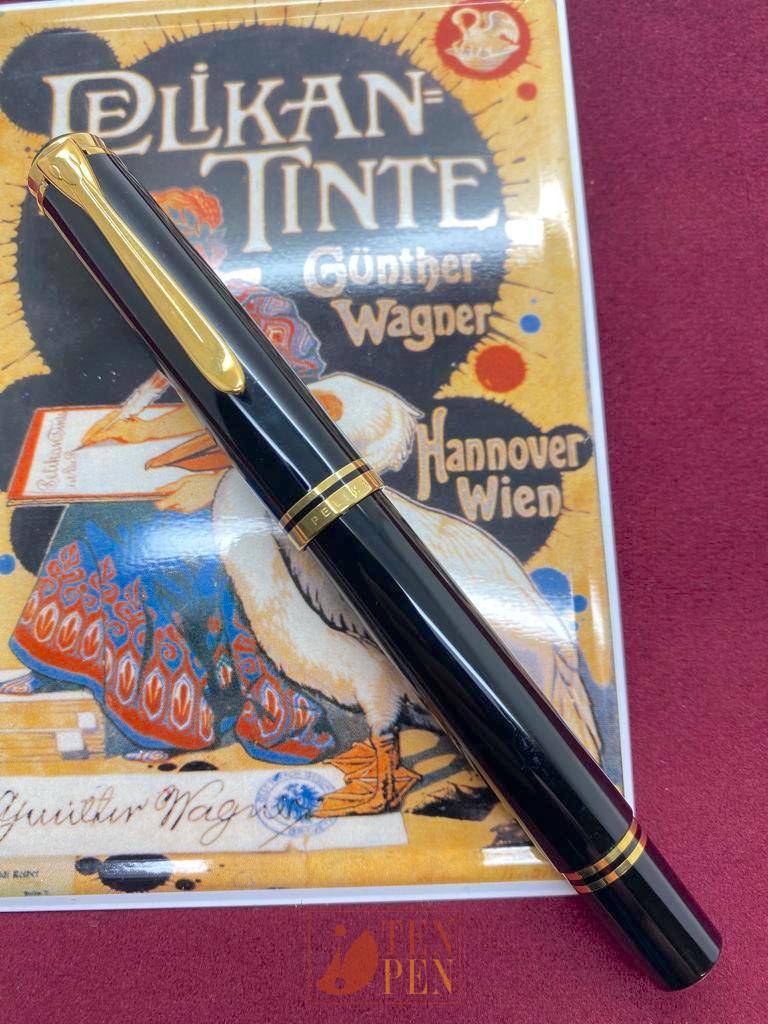 In 1987 Pelikan introduced the M800 model in black and revised it several times over the years changing a few details: the nib, which initially was 14 ct and then 18 ct, the logo on the cap top, the engraving on the cap band and the metal shield below the turning knob (which disappeared in later models).
The 14 ct nib was abandoned in 1991 in favour of 18 ct nibs. The "W. Germany" engraving on the cap band was changed that same year.
This Pelikan M800 dates back to 1991 c.ca. The pen is pre-owned and in excellent condition with only minimal signs of use. The ink window shows some minimal residues of ink.