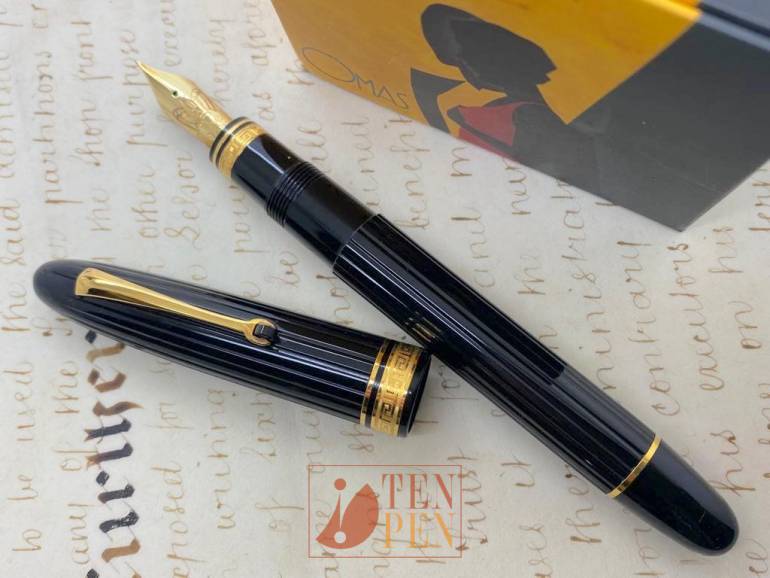 This beautiful Omas Ogiva with ribbed design was manufactured on commission for the Italian Confederation of Industrialists.
The pen is exactly the same as a standard model but it is fitted with a special nib whose engraving replicates the symbol of the Italian "Confindustria", a stylized eagle.
The nib is 18 ct, grade F.
The pen is unused  but it has no box.