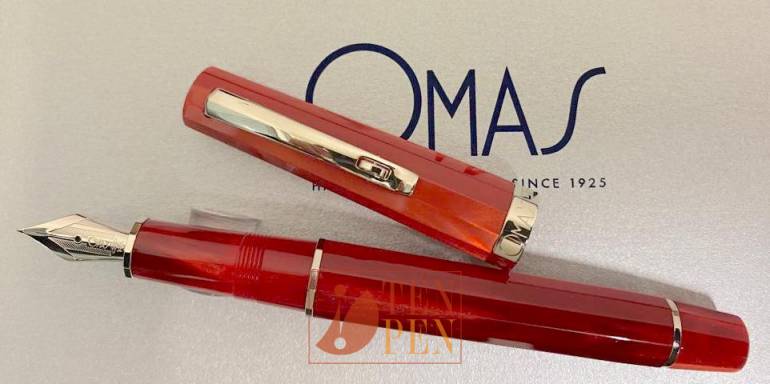 The Cruise line of facetted pens is one of the latest productions Omas marketed before its demise.
These colorful pens were meant to revive the Arte Italiana collection: they were designed to be easy users in acrylic, with a very nice balance in the hand and with a slightly smaller size than the standard Milord.
The name Cruise was chosen exactly to underline the idea of writing in movevemt as these converter/cartridge fillers could be easily used anywhere and were promoted as the right pen for very active, travelling people. The principle is very similar to Montblanc's travellers' pens.
The range of colors is very original, with a dark gray which substitutes the traditional black, blue, red, white and caramel. All colors could be had either with HT or gold filled trim.
The nibs are  18 ct rhodium plated  and the cap top of the model is decorated with a metal circlet which symbolized Omas' initial.
The Cruise is a very nice, lively pen which is becoming scarcer and scarcer on the market.
This Omas Cruise in red is NOS with original packaging. 
Nib grade is F.