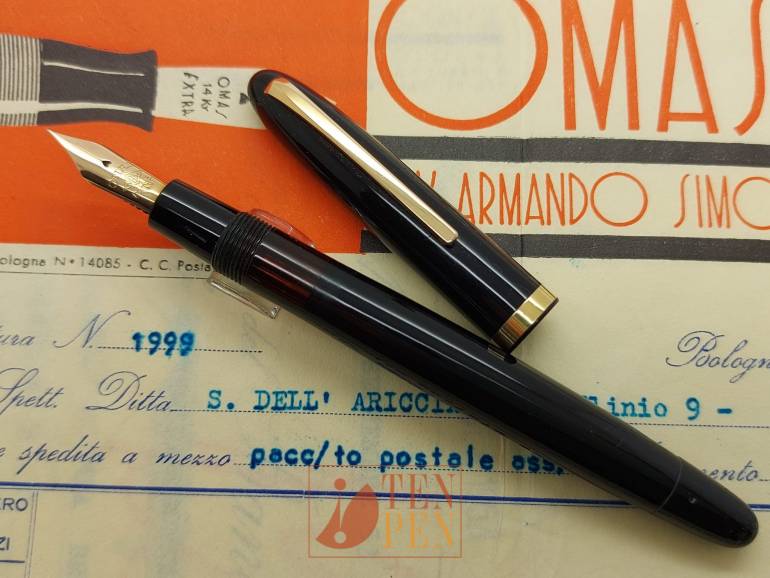 The 55X series was introduced in 1948. That year Omas restyled its entire range of products choosing a modern and fashionable ogival design  to flank by the traditional facetted lines  which were rejuvenated, too.
All the new lines were fitted with a piston filling mechanism.
The 556 was the standard size while 555 was the ladysize and 557 was the oversize. 
This pen is in excellent condition and it is a fantastic writer.