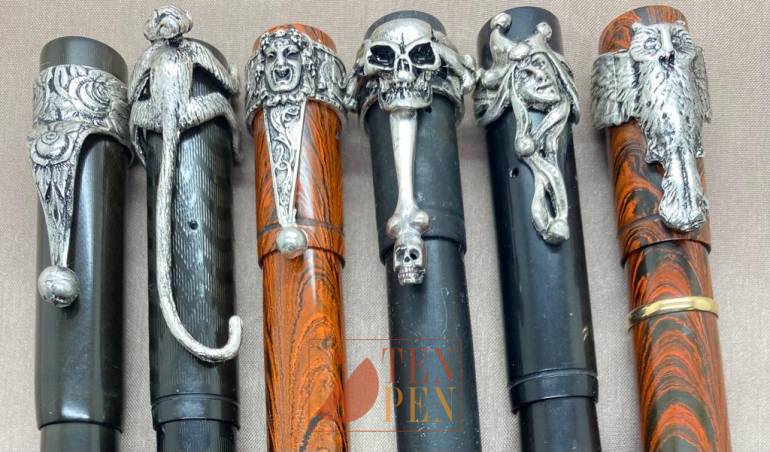 These mobile clips are cast replicas in sterling silver of original clips fro the early 1900's.
They have been manufactured with the technique of lost wax and are suitable for Waterman 42s and 52s or other brands with a similar diameter.
There are six different designs: owl, monkey, screaming Bacchus, skull, floral band and joker.
You can select the designs you prefer and make a group of three clips, for a total of 75 euros. Cost of shipping by international carrier will have to be added on top of this:
Europe: 25 euros
Usa and Canada: 35 euros
Asia and other destinations: 45