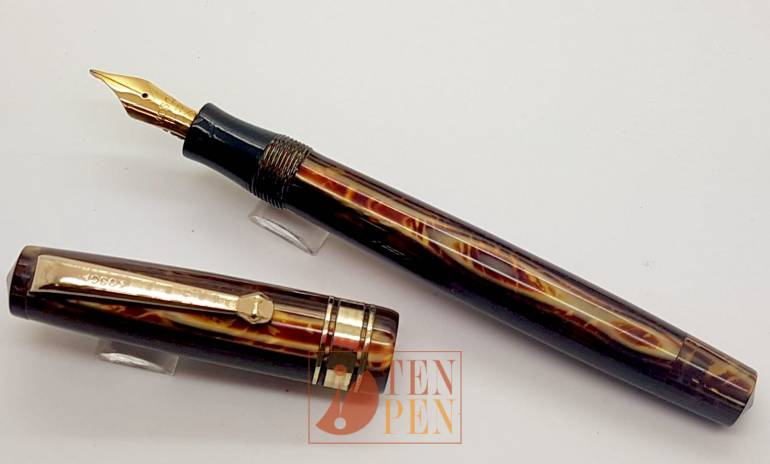 Rare 1930s Kosca button filler in arco brown celluloid, medium size. The celluloid used for this pen is exactly identical to the celluloid Omas used for its  own models.
The pen is in very good condition with only some minor traces of brassing on clip and cap bands, some marks on the section.
It comes with its original Kosca box.