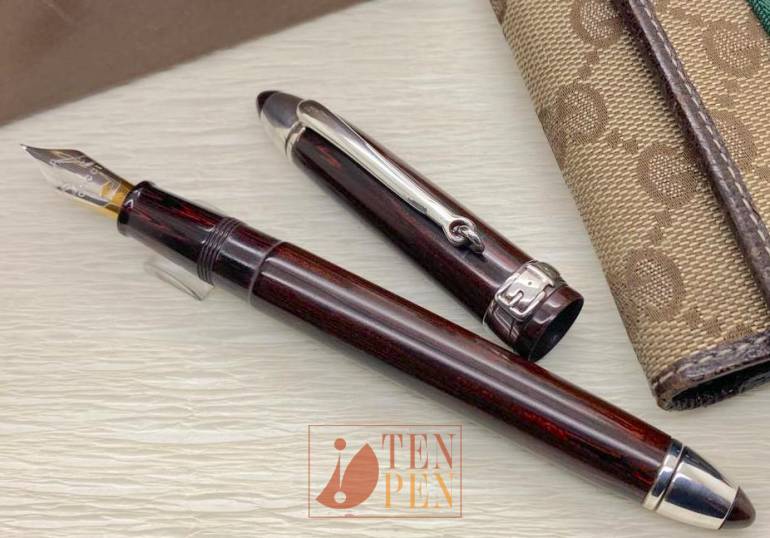 In 1992 Stipula manufactured a line of writing instruments on commission for Gucci, the world famous Florence-based fashion house.
These pens are very elegant converters fillers in red lined ebonite with sterling silver details and 19 ct gold nibs. The cap band is in solid silver and has the shape of a buckle. The word Gucci is engraved on the back. The nib is 18 ct gold with the name Gucci on it and the outline of a horsebit.
This pen in rosewood ebonite comes with its original Gucci presentation box.
For more information about this line of pens, please visit the blog:
https://www.tenpen.it/article/gucci-writing-instruments-stipula