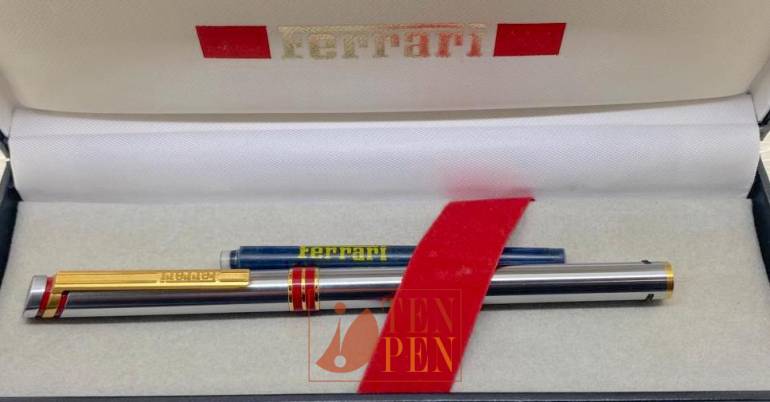 The model Aurora Ferrari Formula was produced by Aurora in the 1970's on commission by Cartier. This pen drew inspiration from Auror's famous Hastil model which was reviewed to become an iconic pen for Ferrari lovers.
The model was produced in red lacquered, back lacquered and yellow lacquered metal, light  gray and dark gray steel.
The famous Ferrari horse is engraved on the cap top and on the nib.
This pen in light gray metal is pre-owned but in excellent condition. It comes with its original box.