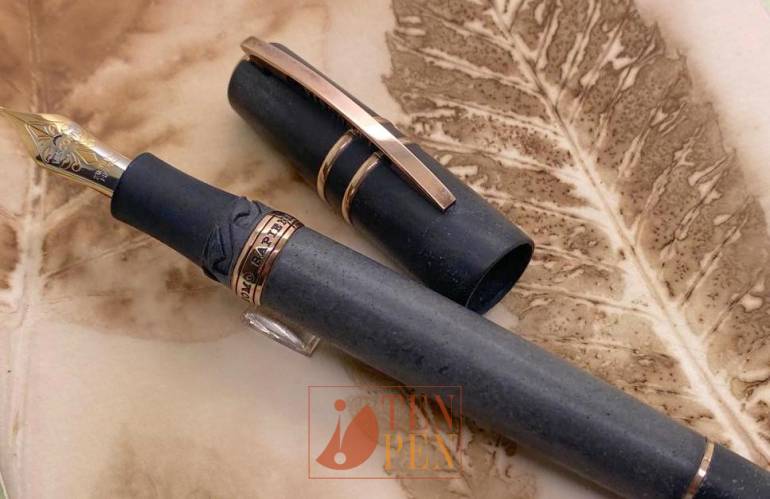 When Visconti first introduced the Homo Sapiens line of fountain pens they used 23 K palladium nibs which were later on replaced with standard 18 K nibs.
The pen was a revolutionary innovation by Visconti as it is manufactured using hardened basaltic lava stone. The stone is processed and hardened to become elastic, impermeable and unbreakable, thus the Homo Sapiens can conjugate the pleasant and unique touch of an ancient material with a powerful evocative power with a light balance in the hand and all the requisites of a modern, technological fountain pen.
Lava stone is porous and light and this gives the pen a very unusual feel, which is meant to bring our minds back to the time when man  first started developing graphic communication signs.
This Visconti Homo Sapiens is pre-owned but it has never been used. It is in ristine condition but it is without box.
Nib grade is F.