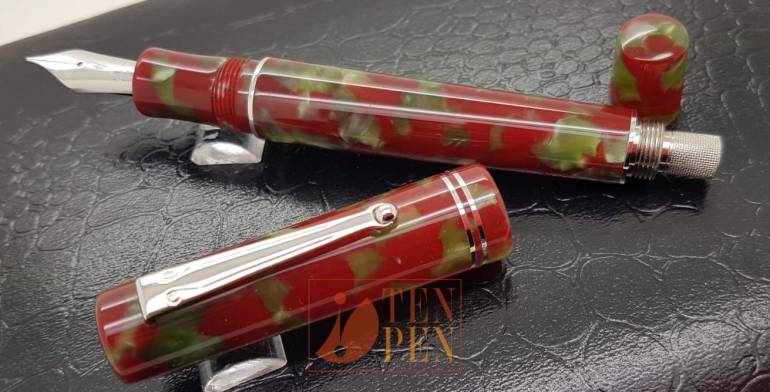 Very nice Delta The Journal limited edition in colorful acrylic material.
The pen is pre-owned but it has been dipped only once.
It is a very nice, coorful piston filler,  very light in the hand.
The material is really pleasant and the combination of colors creates a charming look.
The pen comes with its original box ( unfortuately there is a small stain). Nib is harmonic steel, smooth and semiflex.