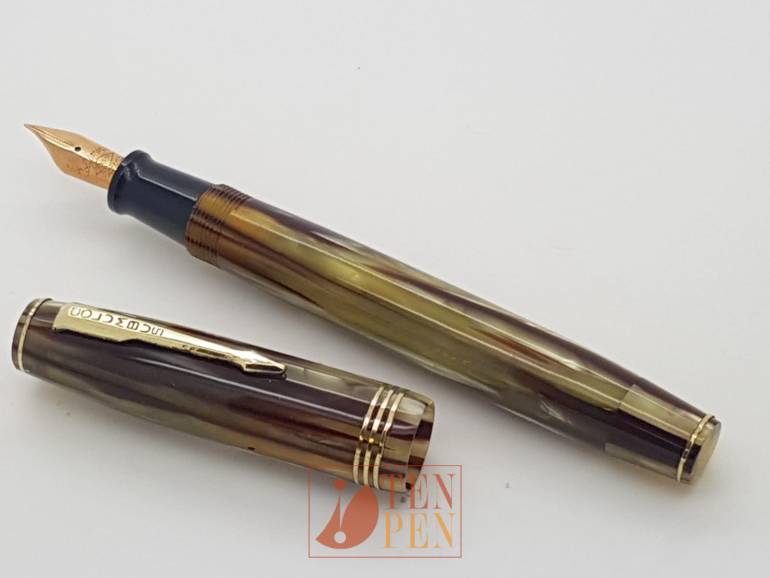 Caramel celluloid is very light and it is very difficult to find it without traces of discoloration. When it happens, pens are very appealing and highly desirable.
This Columbus 28 is a large button filler in caramel celluloid in excellent condition.  Some minimal traces of slight discoloration can be found only on the blind cap. The color of the barrel is not darker than the cap's and the overall look of the pen is really excellent.
There is a small defect on one of the cap rings which is slightly bent as shown in one of the pictures. It is really minimal and I had to enlarge the picture to make it visible.
The pen dates back to the late 1930's.