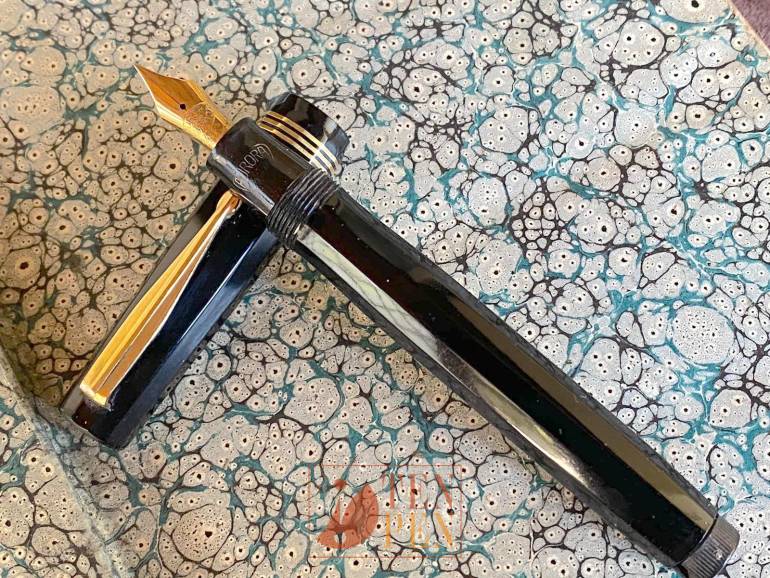 Introduced in 1933, the Novum model underwent a number of stylistic revisions which affected the shape of the clip, the size of pens and the type of celluloid which were used for the line.
The typical back lever filling mechanism is the most distinctive feature of the model. The back lever is comfortable and safer to use than standard side levers as the risk of activating it by mistake is very limited.
Models were produced both with cylindrical and with facetted design.
This Aurora Novum in black  facetted celluloid belongs to the first line of production.It is a medium size and it is fitted with a nice Aurora nr. 3 nib which is smooth and nicely flexible.
A nice writer and a collectible pen as well!