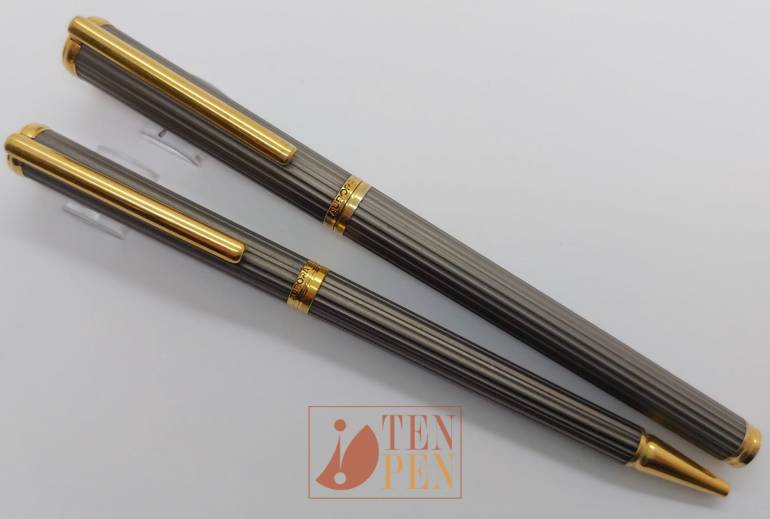 The Kona was introduced by Aurora in the late 80's and it represents one of the first moves Aurora made to get back to high quality fountain pens after the dark years of slim designs of the 70's.
The cap and barrel of this model are ribbed a manufactured in titanium; their design is meant to recall the line of Greek Doric columns. 
The Kona has been produced in light gray, dark gray and burgundy red; all colors have matching ball pens.
The nib is 14 ct gold and its shape is pioneristic and traditional at the same time; it is shaped like an old steel nib for dip pens. It is certainly one of the most original designs among the nibs of the time and the years to come.
The Kona is a cartridge filler and it is a very pleasant and well balanced pen which has lately become an interesting collectible, too.
This Kona set is pre-owned but unfortunately it has no box. It is in excellent condition.
Nb grade is F