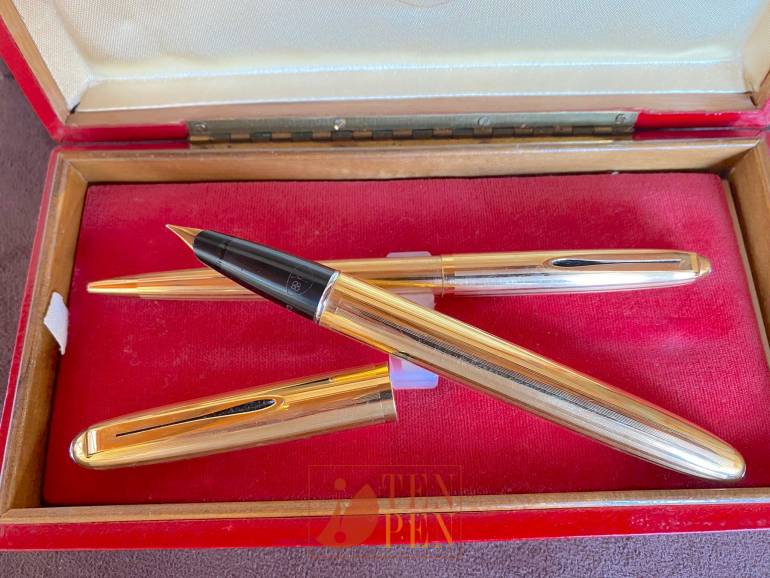 The first Aurora 88 to be produced with a total barrel overlay was upon request of Mr. L. Aquila who was the official Aurora distributor for the south of Italy. His intuition was that the 88 would be more successful in that market if it had a complete gold look. Fort his reason Aurora 88s with complete overlay are often referred to as "Aquila 88".
Pens like this have a standard piston filling mechanism which can be reached and activated pulling off the barrel overlay. The system is as simple as ingenious.
For the rest, these pens are standard 88s  and do not differ form their counterparts with black barrel in any detail.
As for most Aurora 88 models, matching pencils are extremely rare.
This set of Aurora 88K "Aquila style" pen and pencil is in excellent condition with very minimal signs of use and it comes in a rare leather presentation box
Time of production: early 1950's
Nib is F, semiflex