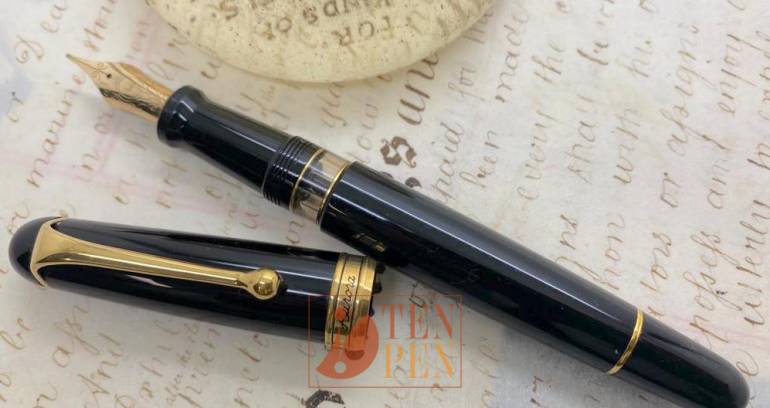 The Aurora 88 Big line of piston fillers was introduced by Aurora to celebrate the success of the vintage Aurora 88 which was first launched in 1946.
The line of 88 Big models comprises  full black pens, doué models with gold filled, silver or white metal cap and pens with complete gold filled overlay.
The selection of finishes is very similar to the lines of the past, which comprised gold filled, nikargenta, solid silver caps and models with complete overlay.
This Aurora 88 big full black is in pristine condition and comes with its original box. 
It has a beautiful 14 K nib with long tines, grade M.