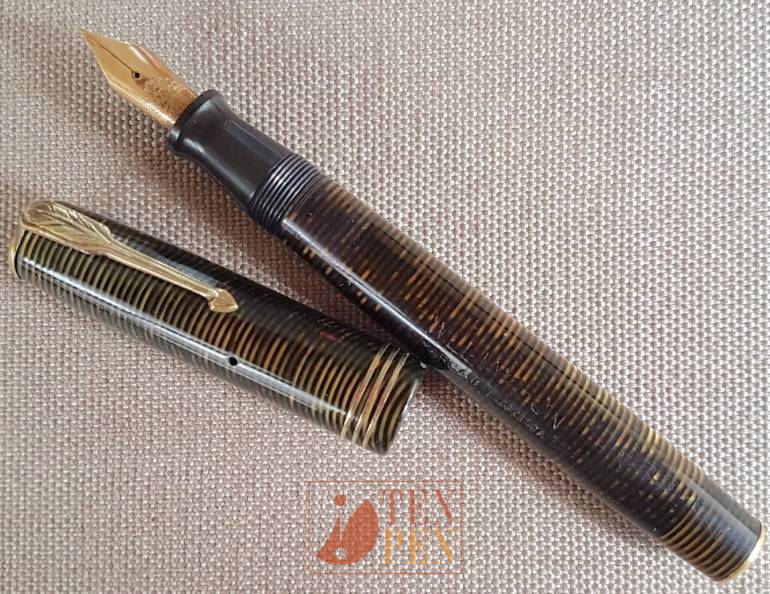 Williamson button filler senior size in brown laminated celluloid from the late 1930's/early1940's.
Williamson pens were produced in Turin and these series with the "feather-shaped" clip clearly imitated the famous Parker Vacumatic model. The range of colors was however wider than Parker's. Beyond brown, gray, black, blue and green laminated celluloid, these pens were produced in a striking purple color which is absolutely unique and extremely rare to find.
The pen is in excellent condition with the imprint on the barrel still easily readable. It has its original 14 ct gold Williamson nib.