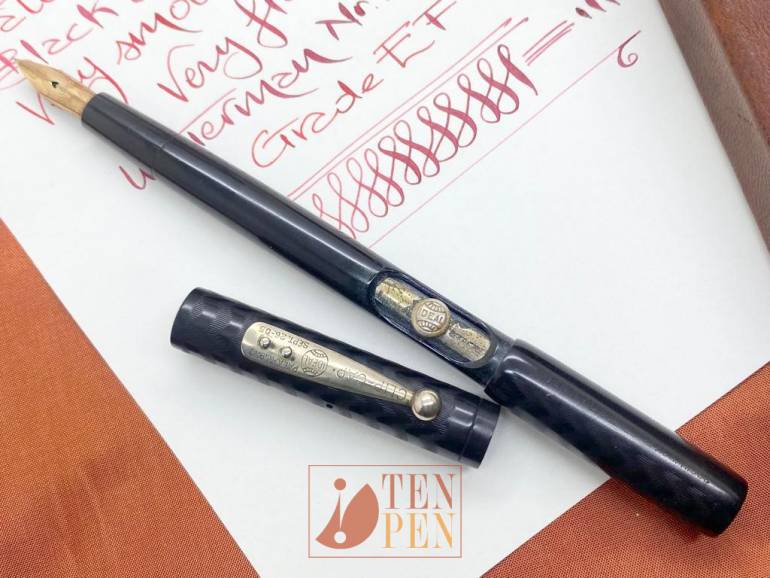 Sleeve fillers are part of Waterman's early production in the quest for an automatic and reliable filling mechanism which could finally outgrow eyedropper pens.
Before Waterman started producing lever fillers, a few attemps were made to manufacture and market self-fillers such as  pump fillers, coin fillers and sleeve fillers
All these model could be functional but were in any case very delicate and required a lot of attention to be handled and used. In particular, the sleeve and the cap of sleeve fillers are very thin and can easily be broken if handled in the wrong way.
Sleeve fillers represents however an important piece of fountain pen history and are quite rare.
This Sleeve filler is a number 12 in excellent condition. There are no damages nor cracks and the chasing of the ebonite is still pretty crisp.
The nib is very pleasant with an EF tip.