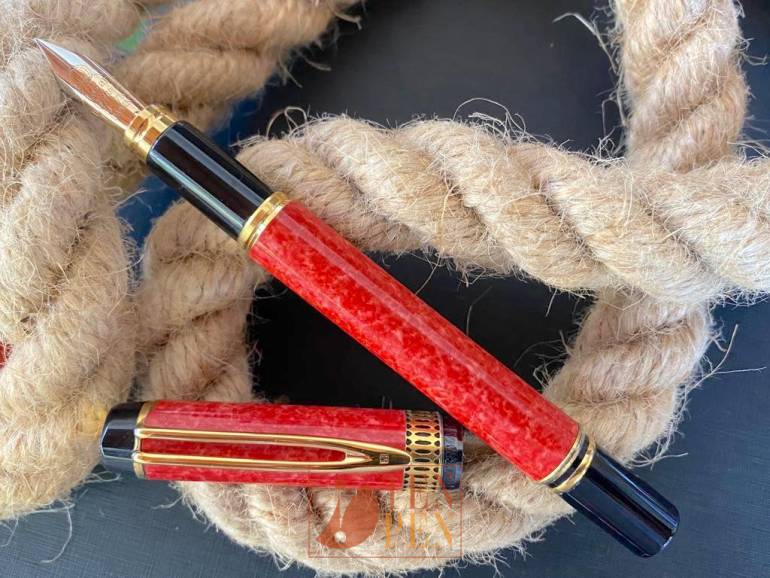 In 1929 Waterman introduced the Patrician model. It was a gorgeous and rich pen with an elaborate cap band and a fantastic design which was meant become the company's flagship.
In  1992  a modern version of the Patrician was introduced. The reference  model for this new line of pens was  actually the Man 100 (introduced in 1983, to celebrate Waterman's 100th Anniversary) with an enriched cap band: it was offered in blue sapphire, jade green and coral red.
The connection with the vintage model is evident in the design of the cap band, which replicates the style of the vintage pens. The style of the cap lip, with a black finish below the band is another feature coming from the past along with the small brass shield with  Waterman's globe below the blind cap.
Like the Man 100, the modern Patrician is a sturdy pen with a brass structure which is the basis for the layers of lacquer which create the three colors of the line. Its perfect balance and silky touch make it a very pleasant everyday writer.
This red Waterman Patrician is pre-owned but in excellent condition.