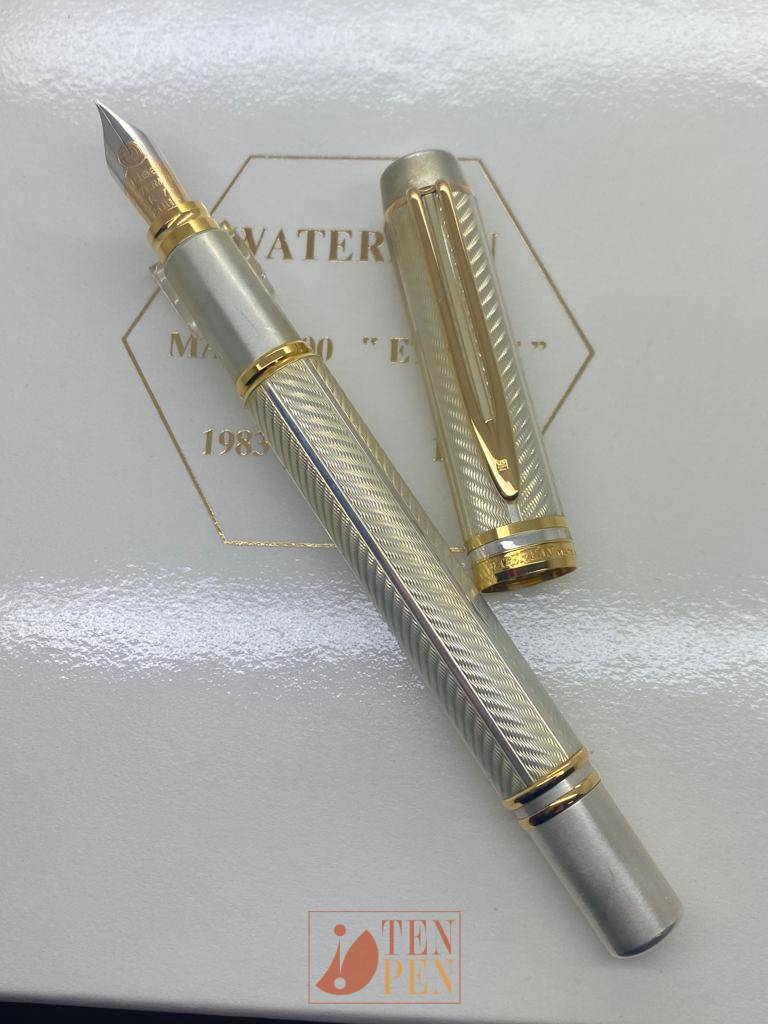 In 1983 Waterman introduced one of its most successful modern models: the Man 100.
This beautiful pen was created to celebrate Waterman's first 100 years of activity. 
The Man 100 has become iconic pen and has been proposed in a wide range of versions, achieving a huge commercial success. 
In 1993, Waterman marketed a limited edition to celebrate  this model, which was called  Man 100 Etoile.
The limited edition was manufactured in sterling silver with a "fougère" pattern of decoration. Only 1000 pieces were produced.
The Waterman Man 100 Etoile is a refined writing instrument with an elaborate packaging. The square box contains the pen and a special celebrative pin which reproduces a Waterman nib. There is also a small metal plaque with the name of the pen and the two dates: 1983/1993.
This Man 100 Etoile is pre-owned but in perfect condition and comes with its compete packaging. Unfortunately, the interior lining of the box is flaking off, as it unfortunately often happens with this type of boxes from the 1990s.
It is definitely a superb collectible!
Nib grade is F.