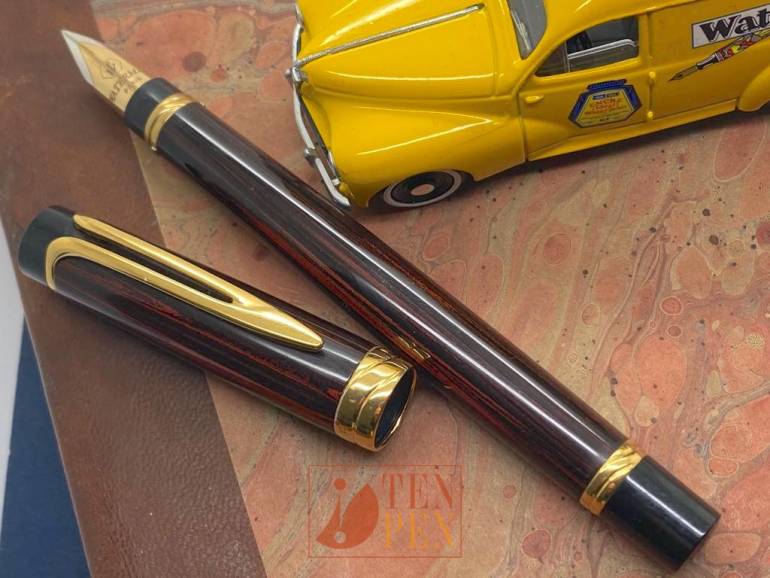 In the 1990s Waterman manufactured some of its best modern pens ever. It was a time of great creativity and sense of innovation which gave birth to the Edson, the Serenité, the Patrician line and a few other very fascinating models. The Liason is one of these.
It's an elegant cartridge/converter filler pen, which celebrates the beauty of linear simplicity. It was manufactured in ebonite to pay a tribute to Waterman's tradition. Its tubular nib is innovative and definitely original.
This Waterman Liason is unused and it is fitted with an F nib.