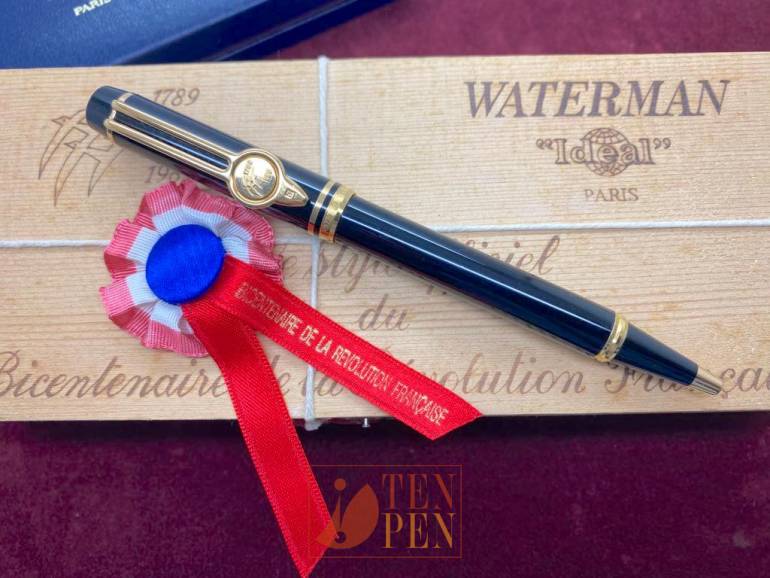 In 1989, Waterman celebrated the Bicentennial Anniversary of the French Revolution with a special Man 100 edition (fountain pen and ball pen). Both the  fountain pen and the  ball pen are fitted with a special clip showing the dates 1789/1989 and the outline of three flying birds, which represent the ideal principles of the revolution (Freedom, Equality and Brotherhood).
The packaging is very elaborate and evocative with an external wooden box and a red wax seal. The standard blue Waterman box contains in addition a small white-red-and-blue cockade. The two dates 1789/1989 are repeated on the cap top, too.
This ball pen is unused and it comes with its complete packaging.