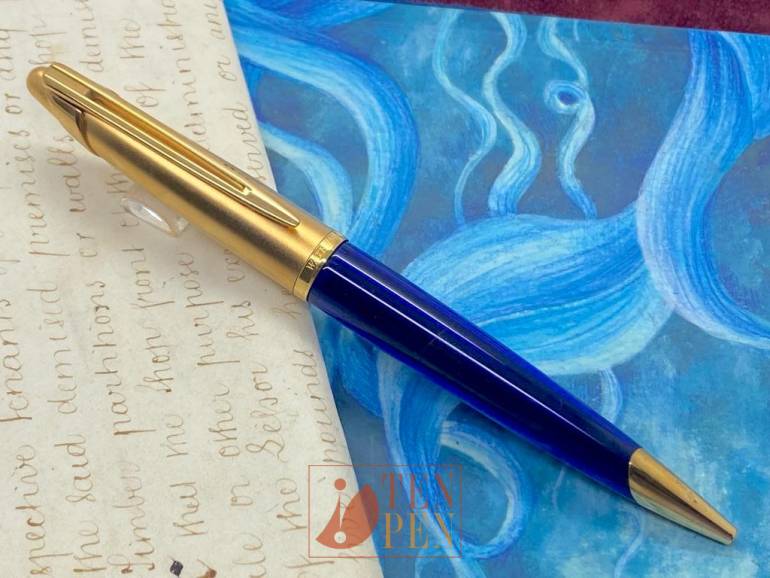 The Edson model was introduced in 1993.,The model name was derived from Waterman's founder Lewis Edson Waterman.
The design of this pen was extremely innovative although it was developed making reference to Waterman's tradition. The shape of the nib and section actually  represent the modernization of the 1960 Waterman CF's design, making the Edson the perfect  balance between futuristic design and tradition. 
The line comprised both fountain pens and ball pens.
This Waterman Edson ball pen is pre-owned but in excellent condition and it can be the perfect match to complete a set or a very fashionable everyday user.