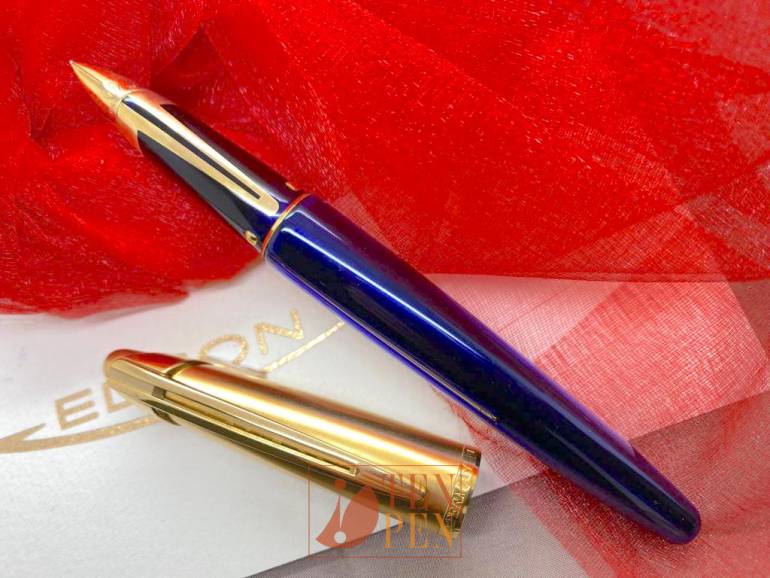 In 1993 Waterman introduced the Edson model, whose name was meant to celebrate Waterman's founder: L. Edson Waterman.
The pen was extremely innovative and modern, having a translucent sapphire barrel, an inlay nib and a nodernist satin-finished gold filled cap. In 1994 the model was offered in green too and, finally, the following year, red was added to the line. Each model is fitted with a converter of the same color as the barrel of the pen.
In the 2000s more versions of the Edson were added, including a full metal one.
The blue sapphire represents a milestone and it is definitely one of the most significant and desirable Waterman models of the 1990s.
This Waterman Edson is unused and it comes with its complete packaging. The blue box is unfortunately flaking off, as it is often the case with this type of boxes.
Nib grade is M.