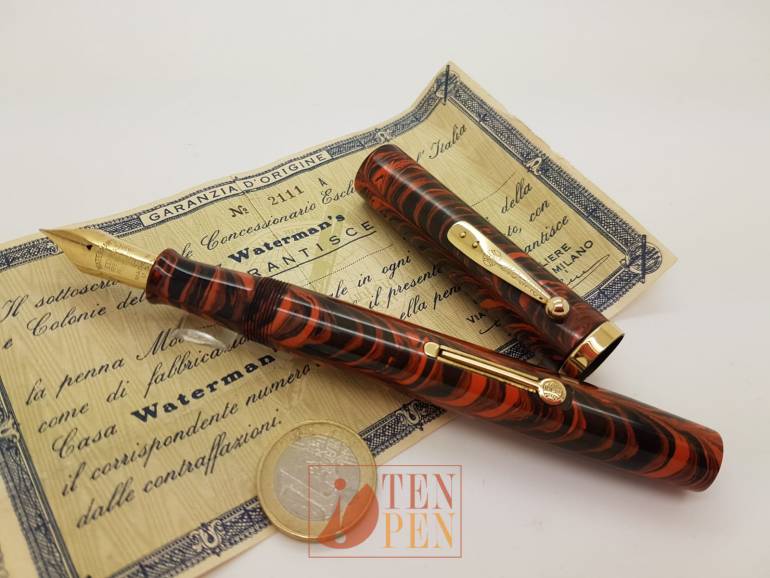 A Waterman 58 is a grail pen for many collectros.
It can be had in black, ripple or in red cardinal ebonite ( by far the rarest version). 
Although very big, this model is a great writer and many specimens are often found with evident signs of use, oxidization on the ebonite and brassing on the metal parts.
This pen must have been used very little as it does not show any damage nor signs of time. The arches of the ripple ebonite are very defined, the color is shiny and fresh and there is no brassing, the imprints are crisp.
The pen is fitted with its original Waterman Nr. 8 nib which is fine and rigid.
A real jewel.