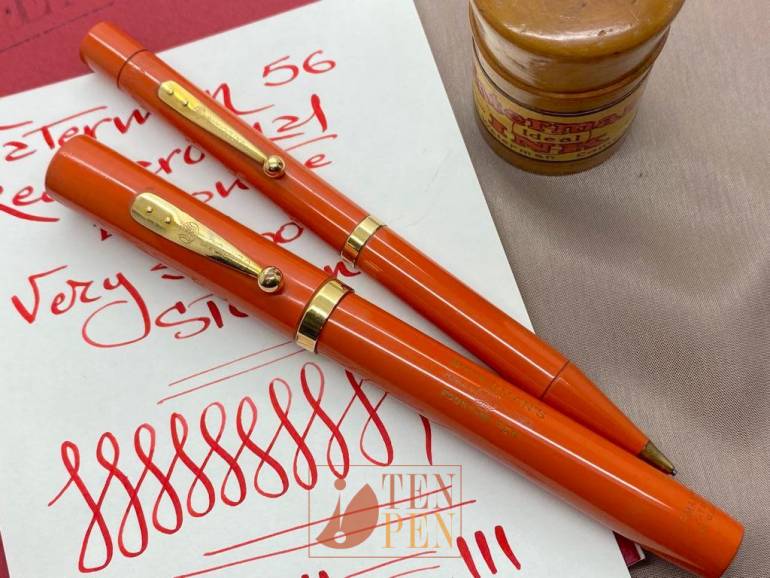 Waterman adopted cardinal red and ripple ebonite in the early 1920s for safeties and lever fillers. Waterman was in fact the last pen company in the USA to adopt celluloid and kept on manufacturing ebonite pens while other pen makers were already producing pens in colorful celluloid.
The range of lever fillers comprised sizes from 51 up to 58 (the numbering system is simple: 5 refers to the lever filling mechanism while units refer to nib size).
This  56 set in cardinal red ebonite is in very good condition. The color of the ebonite is very even and there are no darkened areas. The pen has some small marks on the top of the cap and a couple of tiny chips on the basis of the section. 
The nib is a rare Nr. 6 Waterman  stub.